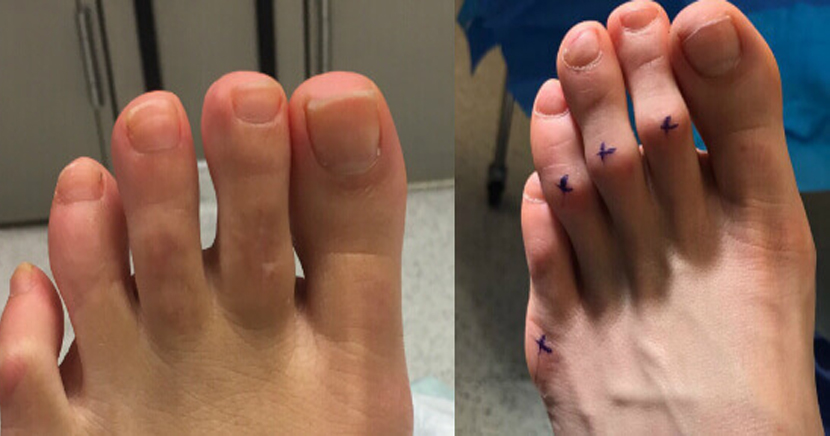 It is increasingly important to both men and women considering foot surgery, that they want both aesthetic and structural deformity of their feet corrected. After all, form does follow function!
Whilst we are a medical practice who perform corrective foot and ankle surgery, we do this with the upmost cosmetic consideration.
For example, we use minimal scar techniques and hide the scars on the side of the foot where possible. We also align the toe length to ensure there are no long toes sticking out.
Mr Kaser Nazir is a Consultant Podiatric Foot Surgeon who has extensive experience both in performing cosmetic foot surgery.
We treat the following foot conditions with a cosmetic approach. The aim of all surgical procedures lies in the correction of the underlying deformities.
Bunion surgery
Toe shortening
Toe straightening
Hammer toe correction
Separating joined toes
Brachymetatarsia surgery (both single stage and external fixation tenhniqies)
Excision of corns
Excision of ganglions
Heel bump surgery
Tailors bunionette correction
Cinderella procedure for narrowing wide splay foot
Mr Nazir is recognised by all Medical Insurance Companies.
Please call us on 0207 820 8007 or email us: admin@londonfootandanklesurgery.co.uk
X-rays and scans are often required to assess the problem before treatment can be recommended.
​