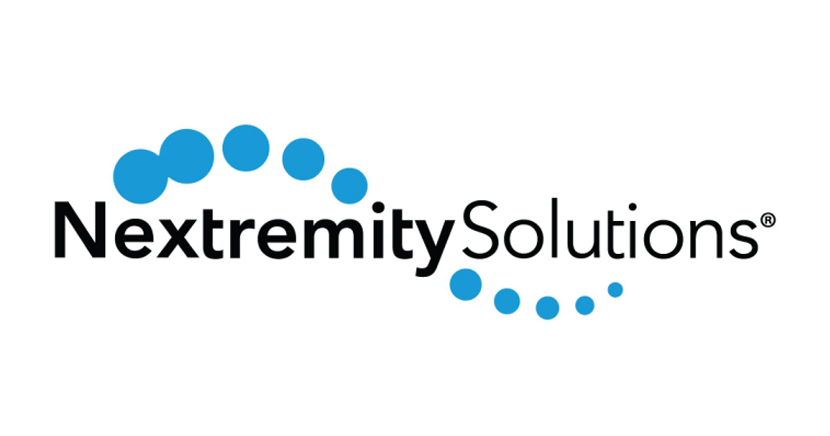 Nextremity Solutions is a privately held medical device company offering novel solutions and approaches to forefoot surgical intervention. The Company's procedure ready, sterile implant systems for the correction of forefoot pathologies include uniquely precise, proprietary technology designed to achieve repeatable and superior clinical outcomes.
New Wireless Procedure:

Nextradesis: the surgical fixation of the interphalangeal joint, with an equal combination of preci- sion, adjustability, retained bone compres- sion and stability that assists the bone's natural healing properties.
Developed by two prominent foot and ankle surgeons, the Nextra° Hammertoe Correction System was reviewed and cleared by the U.S. Food and Drug Administration in 2011. The Nextra* System is the foundation of the innovative nextradesis procedure.
The benefits of the nextradesis procedure:
Normal bathing, hygiene and comfort during sleep without a wire
No disruption of a healthy joint as seen from the use of K-wires and screws
No wires sticking out of toes for 4 to 6 weeks
No risk of pin tract infection
What is a Hammertoe?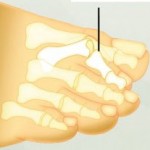 As many as 60 n Americans suffer from an unsightly and often painful bending of the toe known as a hammertoe. The median age of hammertoe sufferers is 52 – by which they likely have logged 75,000 miles on their feet. Hammertoes are more common among women than men due to a woman's tendency to wear tight, narrow shoes and/or too high of a heel.
A hammertoe is a bending of the toe, making it curl like the end of a hammer. It can occur in any toe, but most frequently inflicts or, if more serious rigid.
Hammertoes are caused by a imbalance in the soft tissue controlling the foot and toes. If left untreated, hammertoe symptoms can worse and footwear options become limited.
Symptoms may include:
Redness and inflammation
Join stiffness
Corns, calluses and open sores
Pain
Treatment options for hammertoes range from the simple to the surgical.
Non-surgical options include:
Wider shoes with lower heels Toe exercises
Padding, tape or splinting Medication
Orthotics
Surgery using a K-wire option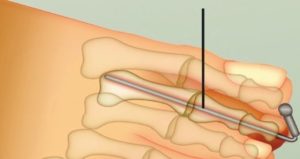 The most common surgical options include a partial or full removal of bone and cartilage in the joint and an insertion of a pin, a Kirchner wire or protrudes from the toe for four'to six"weeks. This increases the likelihood of infection. Also, the instability of the wire often results in ham- mertoe reoccurrence.
Other K-wire risks include:
Inability to work normally
Inability to drive normally
Inability to bathe normally
Often causes discomfort during sleep
A treatment breakthrough called nextradesis, is now available. It is an advanced surgical technique for toes that does not require the insertion of wires. You can return to work and normal activities, bathe more regularly and sleep more peacefully without pins protruding out of the end of your toes. In addition, the risk of pin infection is eliminated and the chances of a hammertoe reoccurring are greatly diminished when bone healing occurs.
Ask your doctor about this latest technology or use our Surgeon Connector tool on mybeautifulfeet.com to find a surgeon familiar with the Nextra Hammertoe Correction System – your path to healthy and beautiful feet.
Nextradesis:
Nextradesis is only possible through the use Nextra Hammertoe correction system. At left is a patient 6-weeks post-operative. If this has not been a nextradesis procedure, the patient most likely would have wiress still protruding from their toes.
Through its unique patented features, the Nextra System offers the foot and ankle surgeon greater control in adapting to a patient's individual anatomy versus adapting the patient to the implant.
​